Its been so long, I haven't written any blog post here since 2016. I did write some posts in August 2016 but due to some tight schedule back then, I was not able to continue. However, a lot had happened since then. One of the major event was, I along with Anup Neupane, Shankar Bhattarai, Mohan Tabdar and Tilak Parajuli co-founded a new startup called Zeftware Solutions on July 6, 2016 (official registration date) and most of my time spent working there. We took a small flat near New DSP Office, Biratnagar-01, Nepal and hired interns for frontend development with HTML, CSS and Javascript & backend in Ruby on Rails. We were able to set a culture to hire interns for the first time in Biratnagar. Since beginning, we had made a mindest that we would give them so much then they would ever expect. Most importantly, we want them to feel us. Analyzing now, I think, we were successfull in our goal. Below is the photo of founders of Zeftware Solutions.
Note: Tilak Parajuli sir is missing in this photo since he joined us in 2017.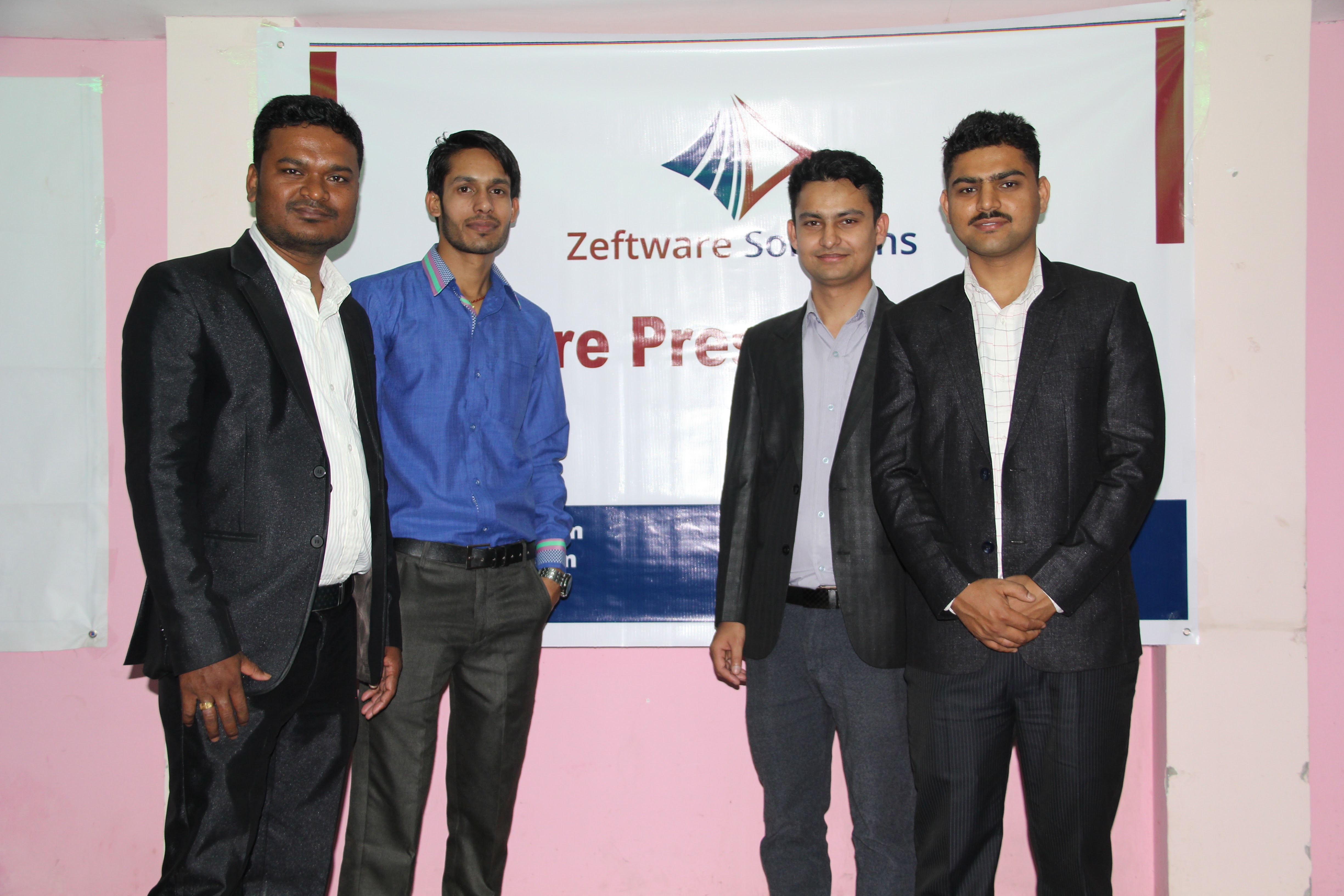 They all were college students studying CSIT and most of them had little to no knowledge. So training them was difficult but not impossible. I taught them all the things from scratch. First, I made them comfortable in Ubuntu because as a developer, without Ubuntu, its really difficult to continue development related works. All of them switched to Ubuntu and made it as their primary OS. Then they learned HTML, CSS, Javascript, and Ruby on Rails. Most of my time in office was spent with them sharing different things. I was able to collect so many memories and experiences.
During that time, we also launched some of our products like namylo to solve the problem of location in Nepal. It allows you to give username to any location and rather than remembering gps co-ordinates, you can refer to your location using that unique username. The frontend was built using AngularJS, backend using Django REST API, database using PostgreSQL and mobile application using Android.
Similary another product we launched was NoticePanda to solve the problem of sending notifications to students and teachers in schools/colleges. The stack used was HTML, CSS, Javascript and Django for web part and Android for mobile part. Educational institutational were given login details and from their dashboard they can easily send push notifications to students for free.
But both of these products were discontinued when we launced our flagship product called zefed. It is a first SAAS based school college ERP in Nepal. We applied the concept of multitenancy using PostgreSQL and Django. Its still in use today. Most of the schools and colleges in Biratnagar are using this product. Initially we strugugled finding paid clients. Nobody believe upon us and let alone our product. Most of them were afraid to use web based software. Some even doubted on us regarding privacy. Some used the trail version but didn't purchased. Some people told, price is very high and many reasons to not use our software and to not support us. But we were determined. We updated and tried so many strategies and looking now, so many things are changed. The situation now is favoring us. We have now earned so much reputation in our area and getting so many positive feedback. We were also awarded ICT Startup Award 2017, Nepal. We were the first company outside Kathmandu valley to won this prestigious award. Because of our achievement, many other people working in the field of IT in our hometown were inspired to start their own company. We motivated a lot of students, teachers, parents regarding importance of IT. We changed their mindset regarding web based applications and cleared all those confusion regarding offline desktop based web based software.
While building these products, I got to learn so many things like Python, Django, Java, Android, Postgres, etc. Though I knew Python at that time already but doing small part time projects and doing real world projects are two different things. I got to learn new concepts including multitenancy, wildcard domain handling, software deployment and much other small things.
As a bonus to interns, I taught them Python and Django because initially they joined us to learn ROR as it was our major language at that time but we switched to Django as most of our projects were done in Django. So. in other to get contribution from them, they were also taught Django. The first batch completed their internship in 2017 and another batch joined us the same time. The experience with first batch was really amazing. I was able to learn so many things from them by sharing my knowledge with them. All of them were friendly, co-operative and hard-working. Below are some photos with first batch of interns during the presentation of their project.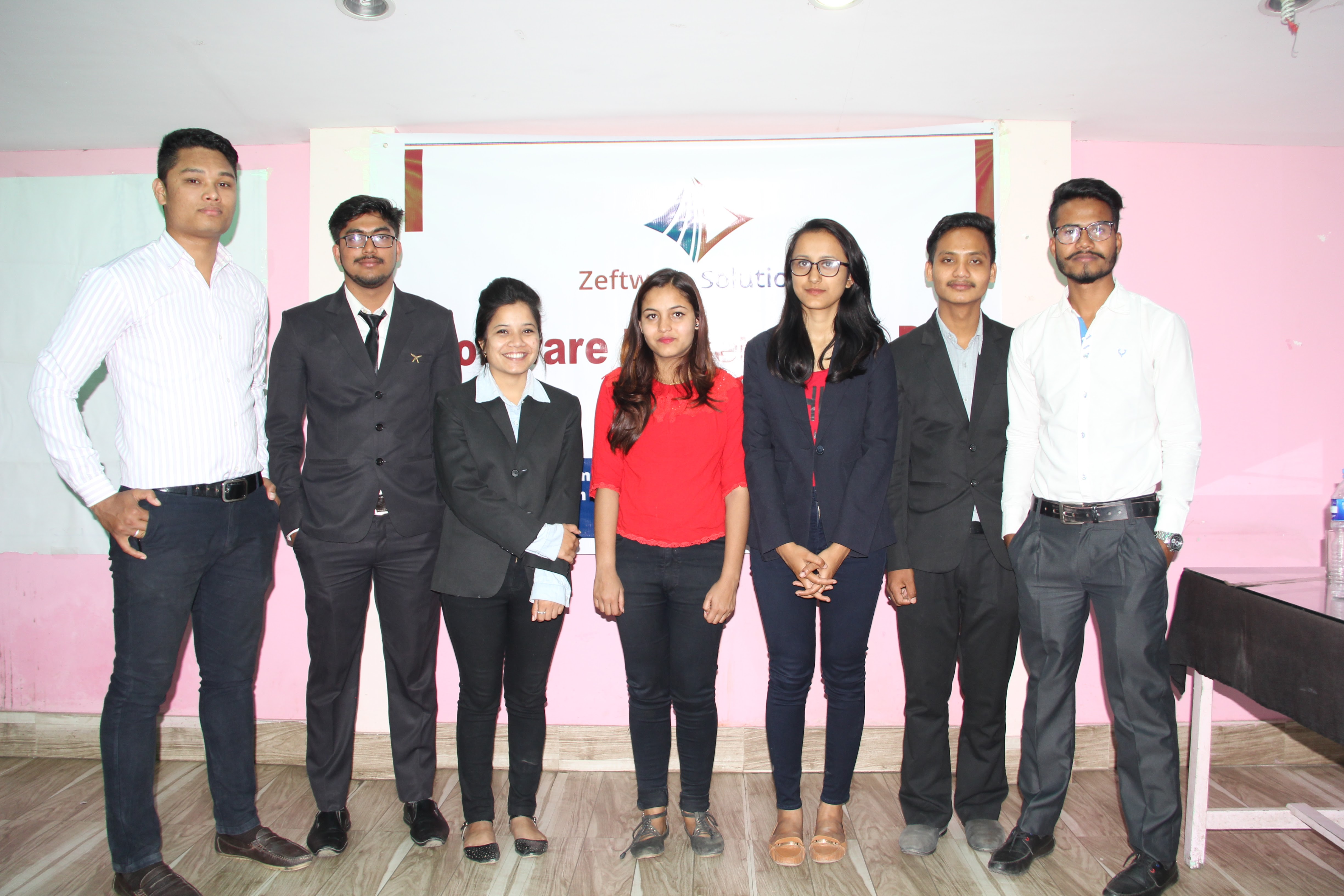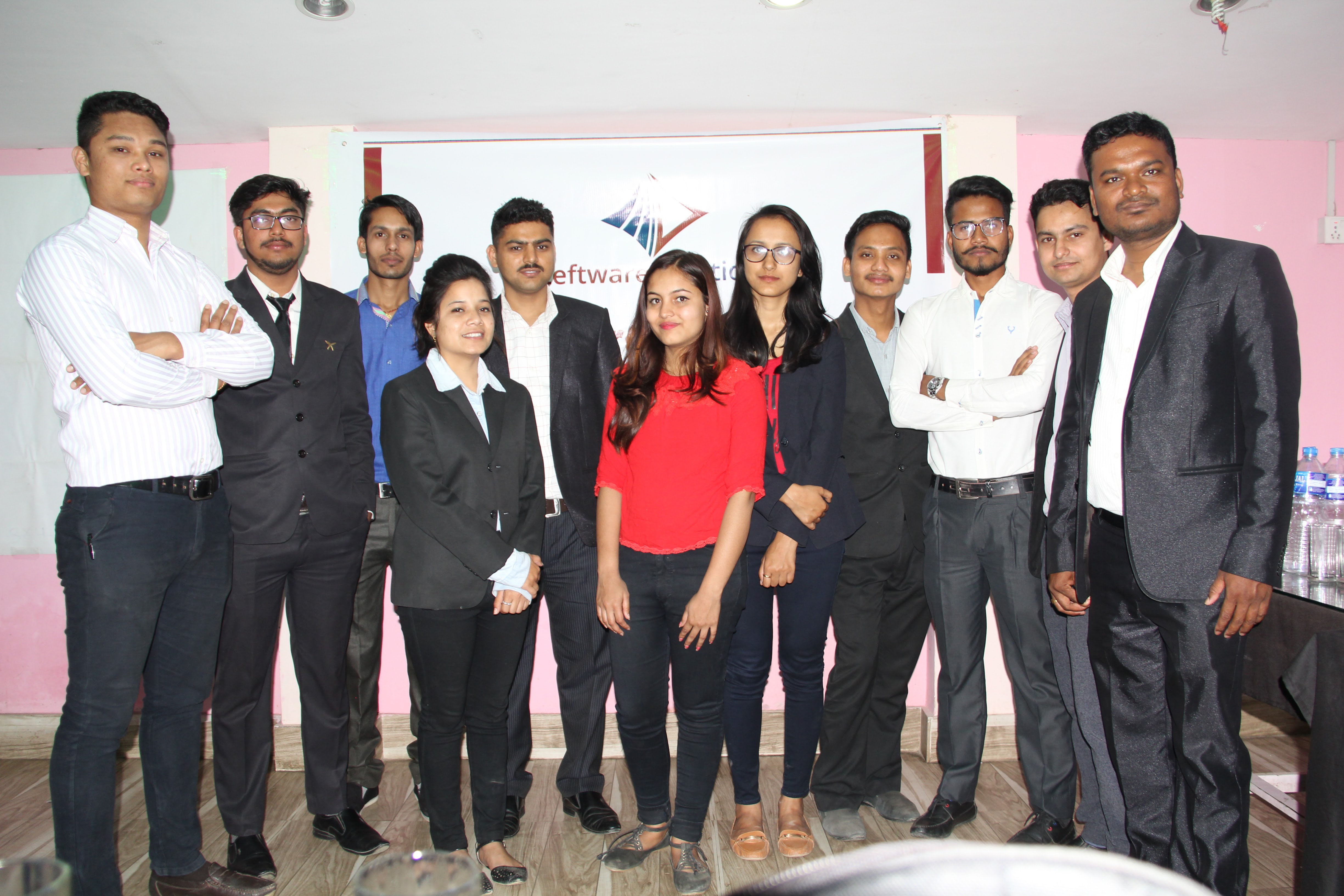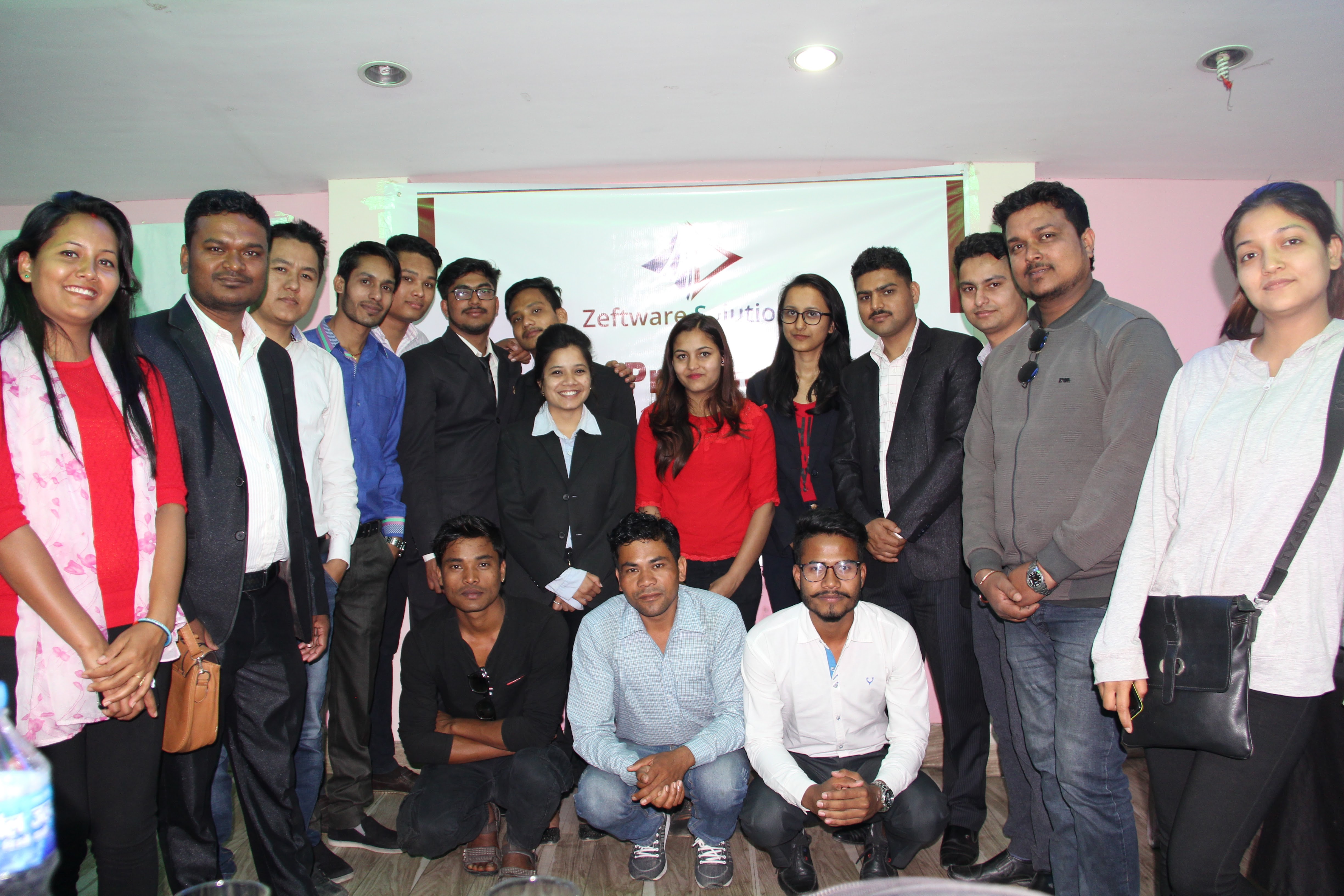 In second batch, we made some changes and divided them into 3 groups. We made a group for Python & Django, Java & Android and web designing. Time has gone so fast that in 2, 3 months they are also about to complete their internship.
As a whole, I collected lots of experiences in 2016 and 2017 and hoping to get more in 2018. From now forward, I will try to keep my blog updated with all things happening in my life. There are still some of things to share with you guys that I experienced in 2017 and I will be sharing them in upcoming days.